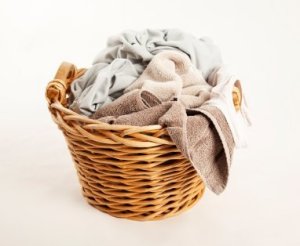 High Efficiency Washers need High Efficiency Towels
Jillee at onegoodthingbyjillee.com recently wrote "I've noticed that 'smelly towels' is a subject that is pinned a lot on Pinterest, and lately I've been receiving emails asking about this as well. This leads me to believe it's a pretty big problem. So, I thought it was high time I addressed it. For heaven's sake…we can't have people suffering needlessly from "Smelly Towel Syndrome"!" (1)
Yes that "Smelly Towel Syndrome" that originates from your high efficiency washer does have an easy fix. In fact it is much easier than you could ever imagine. The next time you go shopping for towels just buy towels that are specifically designed for your high efficiency washer. There are several lines of towels that are specifically designed to remain fresh after being laundered in front loading washers, even after multiple uses and even after being left on the floor of the kids or your bathroom for two days. Read the label carefully to make certain that the towels you buy are treated to control odors and remain fresh.
Odor control treatments are regulated by the USEPA and since towel odors come from fungal and bacterial contamination, only towels with properly approved odor control technologies should be purchased. Look for an EPA number on the label where the "freshness" claim is made to feel assured that the towel will do what it claims. If the towel displays the IAC mark you can be assured that the manufacturer has submitted towels for testing to the International Antimicrobial Council and that they have passed the required freshness standards even after more than 20 launderings.
The IAC works closely with ANERCA, a leading market research firm in textiles, to help its members identify consumer behavior and to position product features that capitalize on these trends. The IAC also performs certification testing for a host of treated products, from socks and underwear to ceramic tiles and ceiling tiles. Practically anything that you want to keep from developing foul odors due to bacteria or fungus can be tested and certified by the IAC. Only those manufacturers that demonstrate that they can manufacture products that actually control microbes and malodor can display the IAC mark. Go to www.amcouncil.org/membership.html to become a member today.