Why the USEPA's Approach to Antimicrobial Claims Makes Sense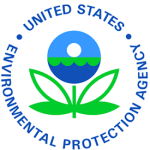 The USEPA is often seen as being at odds with American business interests. We hear the construction industry voice its concerns about how the EPA focuses on the protection of some isolated endangered species while curtailing developments that create jobs. We also hear from the industrial giants about how restrictive the USEPA regulations on automobiles, factories and electric generators can be. Some of these restrictions are obviously overdue and bring about proper protections, others appear to be hard to justify in any light. The USEPA policies regarding antimicrobial claims that can be made for products sold under the treated articles exemption have been around for well over a decade and have had a rather logical progression that has been relatively easy to figure out and to follow. Anyone that doesn't know what I am talking about should take the IAC 103; "Treated Articles Claims Course" and learn more about this important subject.
Aside from explaining the law that established and governs the treated article exemption, IAC 103 provides examples of appropriate and inappropriate claims that are made for treated articles. While learning what you can and can't say on product packaging is an important part of the curriculum, you'll also learn what requirements need to be met before you consider making any claims. With so many treated articles being produced overseas, IAC 103 will walk you through what antimicrobial technologies can be used and how you can assure that the specified antimicrobial is actually being used on your treated article.
Sign up for IAC103 by going to the IAC Education page. Look for IAC 103 under the Webinar tab. IAC103 is provided free of charge for IAC members. Those not IAC members.